Law Office Mytilene
Emmanuel Chatzichalkias
The law offices of Mr. Emmanuel Chatzichalkias are model law firms that provide high quality legal services by taking on cases from the whole range of legal law both in court and cases that are handled out of court through mediation.
Having many years of experience in the field of legal representation and specializing in Immigration and Foreigners' Law, attorney Emmanuel Chatzichalkias has undertaken and completed numerous legal cases concerning immigration law always with the main focus on the interests of his client.
It provides absolutely valid and documented legal support to its clients, with guaranteed absolute confidentiality, reliability and respect in the cases it undertakes, whether it concerns natural persons (individuals) or a business.
Our aim is to satisfy our client's requirements through proper guidance and representation in any case assigned to us, which is the result of continuous information and expertise, experience and hard work. Our satisfied clients and the successful outcome of the cases entrusted to us is the most important indicator of our work.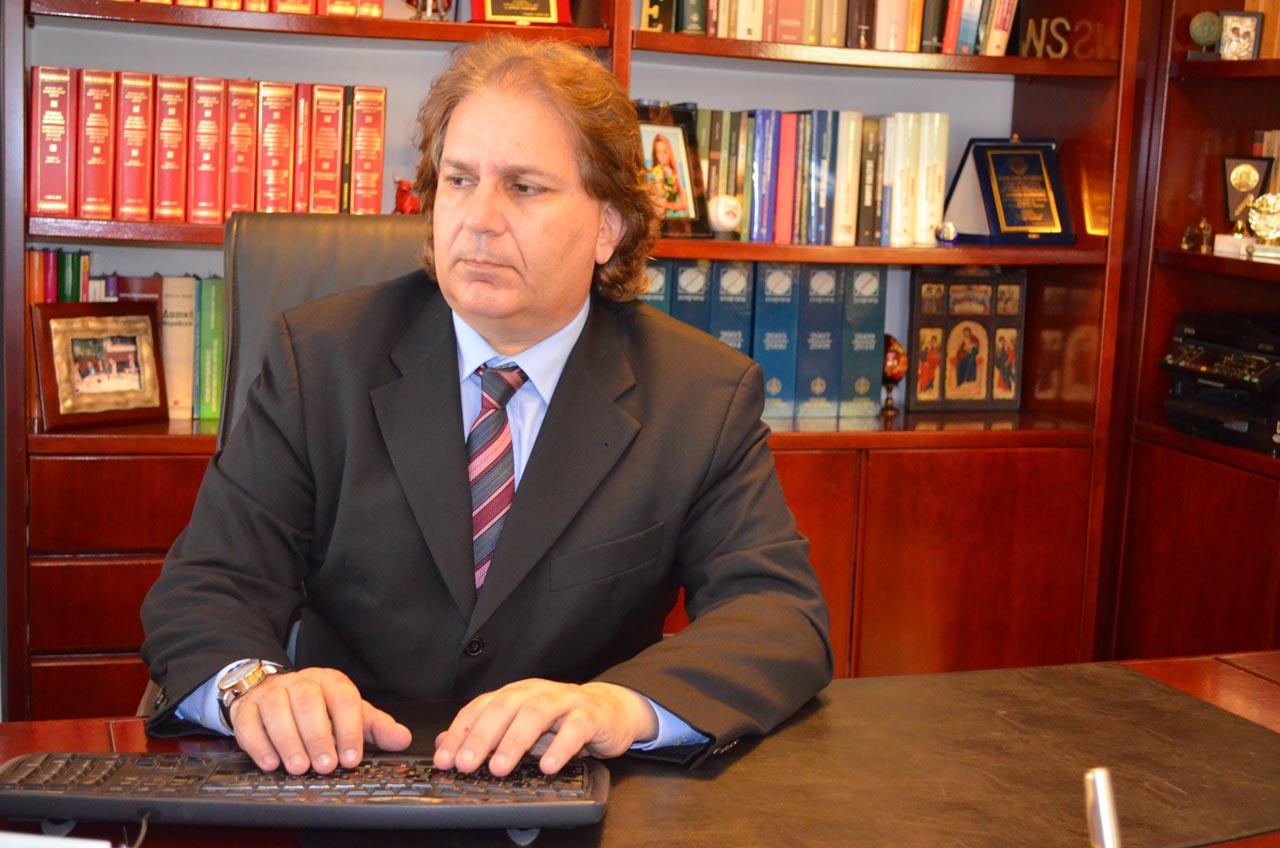 RELIABILITY
Your choice to cooperate with the offices of Emmanuel Chatzichalkias ensures the optimal judicial and extrajudicial defence of your interests.
CONFIDENTIALITY
Our law firms take the privacy and confidentiality of their clients very seriously and protect their interests with absolute discretion.
EFFICIENT REPRESENTATION
Effective representation from the very first day of operation of the offices. Excellent level of communication. Total confidentiality and respect.
Thorough investigation of each case.
The law offices of Emmanuel Chatzichalkias provide high quality services and advice for any case requiring legal representation or mediation.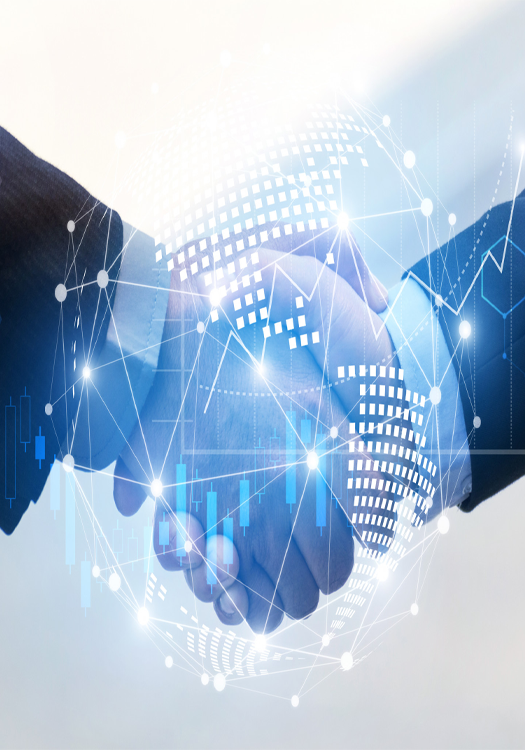 MEDIATION
ACCREDITED MEDIATOR
Mediation is a modern way of resolving disputes (civil or commercial) out of court. Ο κύριος Χατζηχαλκιάς έχοντας μακροχρόνια εμπειρία στη διαμεσολάβηση μπορεί να φέρει εις πέρας αποτελεσματικά οποιαδήποτε εξωδικαστική επίλυση διαφορών με απόλυτη εχεμύθεια.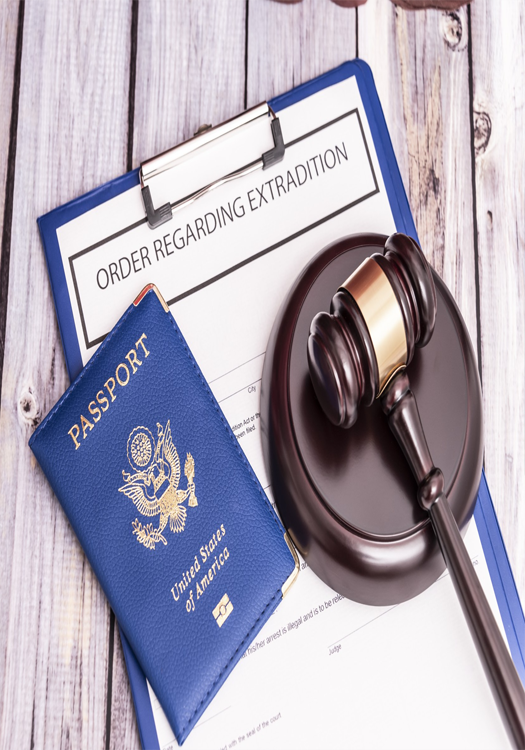 IMMIGRATION AND FOREIGNERS' LAW
Foreigners and immigration law concerns the representation of clients from all over the world who claim either to work in Greece, or to secure their right to stay in Greece or to acquire Greek citizenship, etc. Our offices, having many years of experience and training in the legal framework governing immigration law, provide high quality services in the resolution of any form of issue that falls under this Law.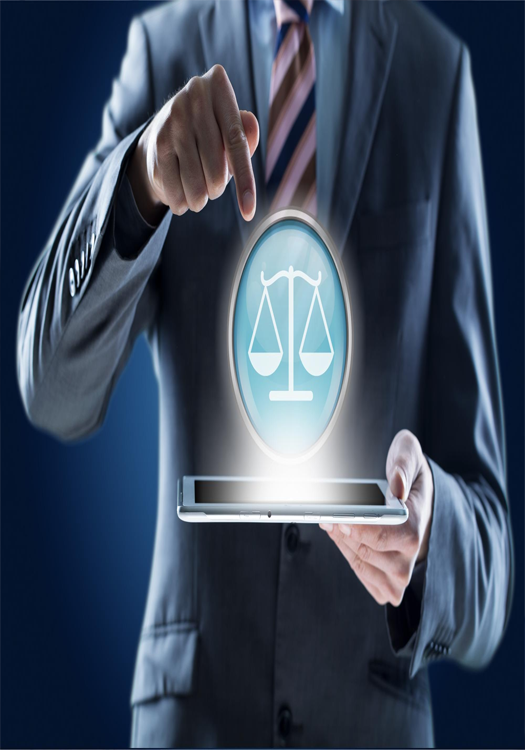 Our offices provide legal services and advice covering the full range of employment law.
More specifically, we take on issues such as collective dispute resolution, labour equality, occupational accidents, compliance with employers' and employees' obligations, etc.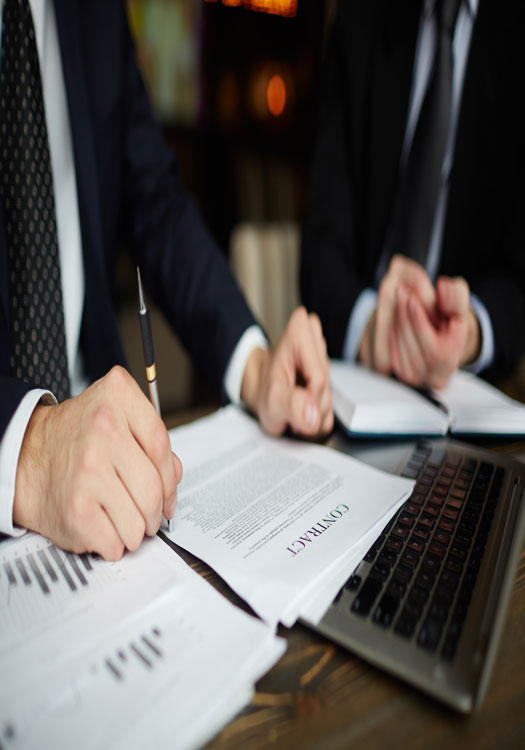 This category covers the whole range of disputes to be resolved that arise between citizens in the context of their everyday relations and transactions, including both natural and legal persons. Mr. Chatzichalkias effectively undertakes any kind of civil matter with the best interests of his client in mind.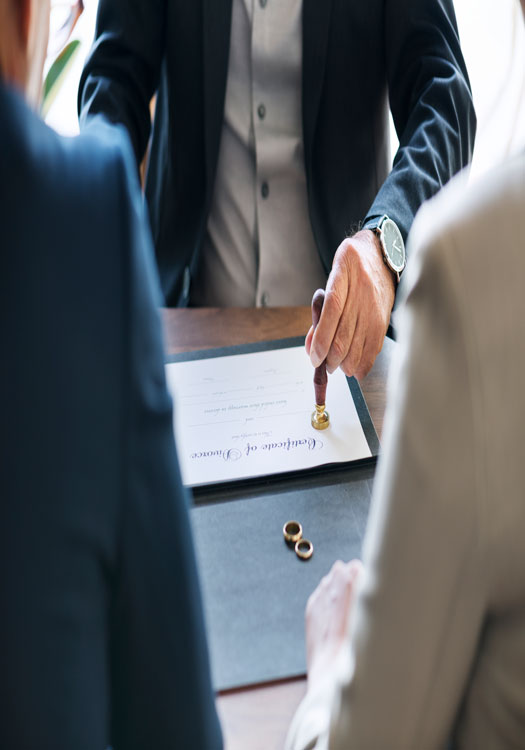 Our offices undertake the resolution of all types of family disputes, such as custody and maintenance to be paid by the separated parent in case of divorce, separation of property and housing as well as domestic violence issues, etc. Mr. Chatzichalkias handles the cases with delicacy and confidentiality and with the children's best interests in mind, both financially and emotionally.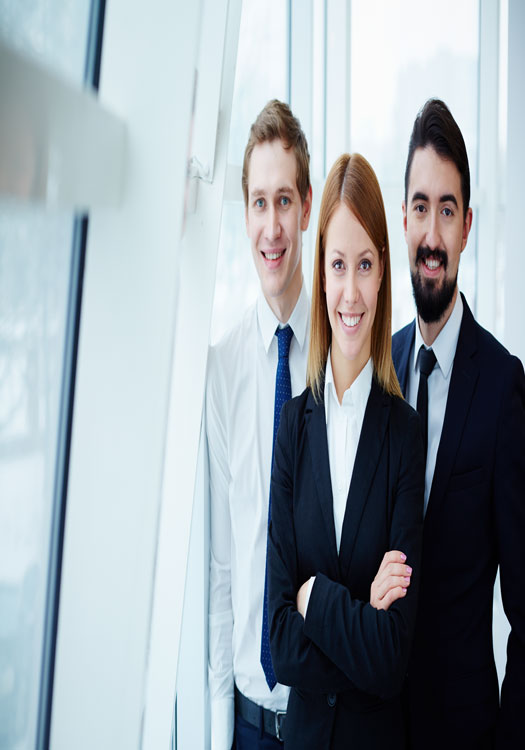 COMPANY AND COMMERCIAL LAW
Mr. Chatzichalkias handles commercial and corporate law cases, providing comprehensive packages of services and advice to his clients and guiding them through complex issues in order to achieve their business goals.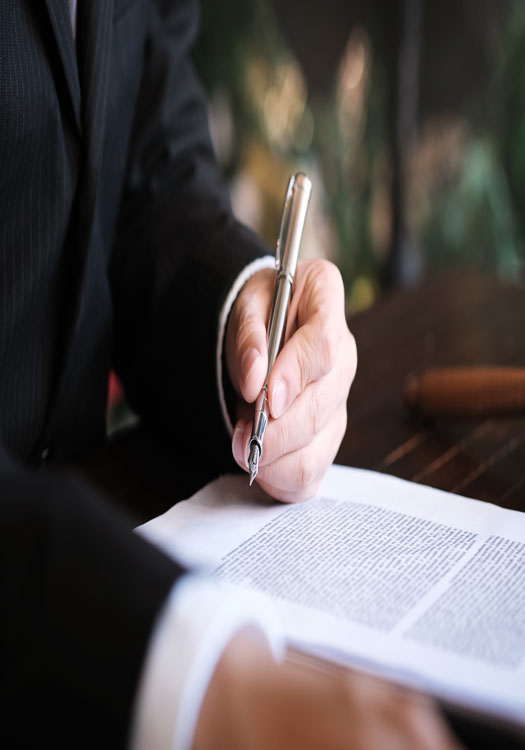 Inheritance law concerns the full range of actions that must take place after a person's death in order for the property they owned to pass to their heirs. Having many years of experience in the field, we undertake with the delicacy required the handling of issues such as the acceptance or renunciation of inheritance,
the action for contesting a will or legal succession, the declaration of inheritance tax, etc.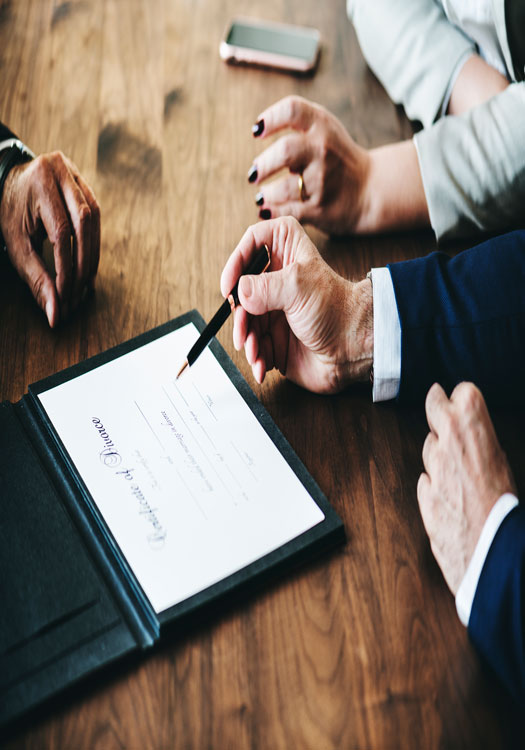 ADMINISTRATIVE-PUBLIC LAW
Having full knowledge and training in the field of Administrative-Public Law, Mr. Chatzichalkias undertakes the resolution of disputes that may arise between the Public Administration (Ministries, independent authorities, Public Legal Entities etc.) and citizens, such as cases concerning the award of public contracts, public-private partnerships etc.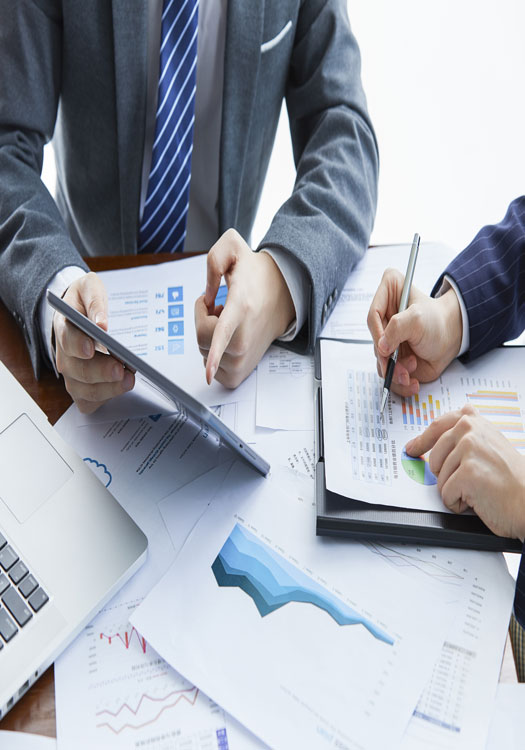 BANKING AND FINANCIAL LAW
Our offices handle cases in the field of Banking Law including the issuance of bonds and property securities, securities lending, corporate loans, provision of financial collateral and so on both on an advisory and litigation level.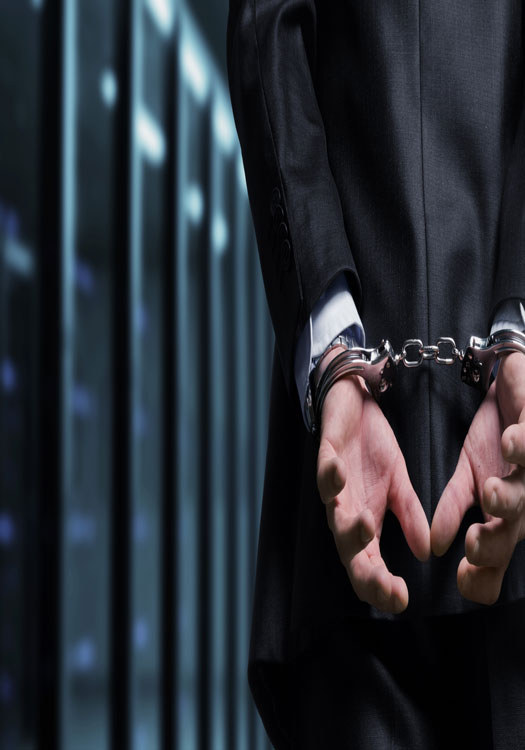 Our offices handle all types and severity of criminal offences. Always with faith in the basic principles of criminal law.
The long experience of the partners,
strategic thinking and professionalism are the guarantees for the provision of high quality services in the whole range of criminal law.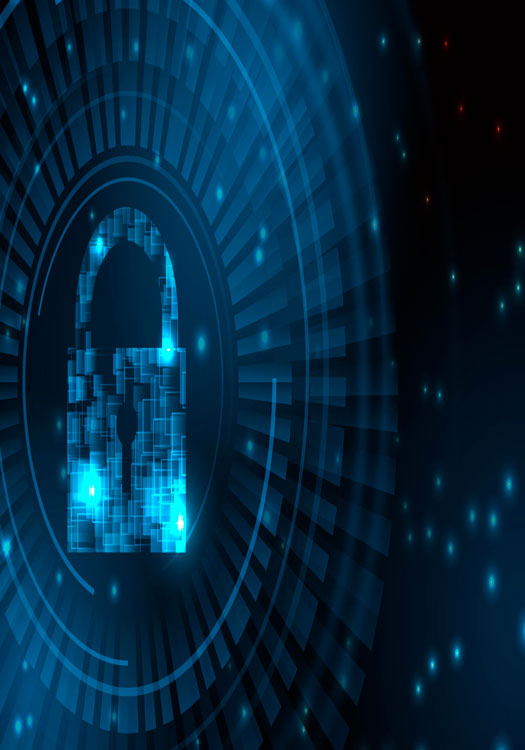 The new General Data Protection Regulation (GDPR) is a relatively new regulation that applies to all businesses and organisations that process personal data of European citizens, establishing a single legal framework for all countries in the European Union.
Our offices have expertise in cases subject to the GDPR and provide legal advice to businesses & freelancers for all stages of compliance.
Contact our offices using the contact form below or call us:
by phone on 2251037225 – 6932206393
for the Mytilene office
or on the phones 2106983009 – 6932206393
for the Athens office